Garage Insulation Installed in The Finger Lakes
We provide garage wall and ceiling insulation installation in New York
Watch how to make the floors above your garage warmer!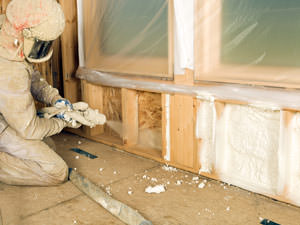 If you have a garage with a living space above it, there is a need to insulate. To make the living quarters more comfortable, insulation can be installed in the garage ceiling below the floor of the space.
Most people don't put much thought into insulating their garages. Why should you worry about whether or not your cars, bikes, yard tools and garbage cans are warm in the wintertime?
The worry over garage insulation can be boiled down to two aspects.
Is the garage attached?
What do you use the garage for?
When the garage is separate and not attached to the house, there is no concern if the space is uninsulated. Only when the garage is attached to the house should you look into insulating the space. When there is a physical connection between the two structures, there is also a thermal connection as well. That connection can have an affect on your home's heating and cooling costs.
Many people use their garages for more than storage space for their cars and yard equipment. Garage space can be utilized and used as a woodworking shop, auto workshop, craft space or even a home brewery. If you spend extended periods of time in your garage, the comfort level needs to be addressed and installing insulation is strongly considered.
We can make the living space above your garage comfortable!
Keeping the living space above a garage comfortable and energy efficient is essential; so insulating the space is a sound investment. Call or e-mail us today in Rochester, Ithaca, Syracuse, Webster, Lansing, Fairport, Auburn, Cortland, Canandaigua, Pittsford or nearby to schedule a Free Estimate to install garage insulation or other types of insulation in the home.
What's a good way to upgrade the energy efficiency of my attached garage home?
Contact Halco to have this question and any other insulation questions answered by any of our trained insulation professionals. Don't forget to ask about our other energy-saving services, like HVAC repair, renewable energy, window replacement and plumbing and electrical services.
Contact Us For A FREE Insulation Estimate
Our experts can inspect & insulate the ceiling, walls and doors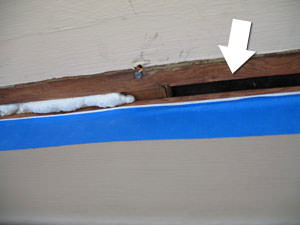 Passed over but important. The one wall that a house and a garage share is, many times, not air sealed nor insulated. Halco knows how important it is to weatherize this wall and has the expertise and products to do it.
Keeping the In-Laws Comfortable! The ceiling below an above-garage apartment (often called an in-law apartment) should be insulated.
By keeping the ceiling uninsulated, the cold of winter and the heat and humidity of summer will seep in, making the living space uncomfortable all year round.
Before any insulation installation takes place in any area of your home, proper air sealing should happen. This is true of garage insulation too because not only will air sealing prevent leaks, but it will also stop harmful car exhaust from rising into the living area.
Walls Are Important Here Too. When a garage is attached to a house, there is a common wall between the two. That wall will have a direct affect on the house because it has contact with the outside temperatures every day of the year.
Take A Look at the Doors. In the standard garage there are two styles of doors with two different jobs. Both are important to insulate. They are:
Both doors work at their peak performance if they are lined with weather stripping. This prevents drafts and energy loss.
Do you have a workshop in your garage?
The space in a garage provides room to have a woodworking shop, auto-repair area, or even a home gym.
Insulating this workspace will give you a comfortable area where you can spend extended periods of time, no matter what the weather is like outside.
Just because of their larger surface area, garage doors for cars need to be insulated.
Garage doors that are insulated are done so from the indie. They have cores that are comprised of a foam insulation. This makes them lighter than old-fashioned, wooden doors but still just as sturdy. Metal facings that are detailed to look just like wood provide a strong and rot-resistant covering.
The price of an insulated, metal door is higher than an uninsulated, wooden door. But the extra cost will transform into extra savings as well as extra durability. Remember, a home is more than just the living space. House insulation extends to the garage as well.
Halco is New York's leading insulation contractor
Contact us by phone 1-833-844-2622 or e-mail us to set up your FREE garage insulation estimate. We have a service area that includes Syracuse, Ithaca, Rochester, and all nearby towns including Geneva, Penfield, Brockport, Hilton, Spencerport and more.