Customer Reviews
About Me
By Sharon L.
Newfield, NY

"We love Halco and appreciate the discount they gave us and how prompt they are with their service. Why would we go anywhere else?..."

By Virginia R.
Ithaca, NY

"Wanna hear another crazy thought? Have never been so happy to pay for service contracts!! And am saving $$ to put in central..."

By Kim N.
Ithaca, NY

"I enjoyed talking with Matt as he was working. We discussed issues and strengths of our home's energy efficiency. I found the..."

By Michael L.
Ithaca, NY

"Very impressed with all contacts. Professional, courteous, knowledgeable, and willing to go the extra mile. I have heard about..."

By Tom L.
Ithaca Ny, NY

By Norman A.
Ithaca, NY

By Jean D.
Dryden, NY

By Helen B.
Lansing, NY

"Yes. The furnace looked in need of replacement, radon was high and all systems, electrical plumbing looked unprofessional. I am..."

By Casondra C.
Cortland, NY

"Spray foam basement walls and rim joist, install new high efficiency furnace, air seal and blow approx. 12" cellulose in attic,..."

By Robert H.
Cortland, NY
Testimonials
from customers I've helped!
"You can't imagine how this answers a wish I've had for thirty years to make the space desirable..."

Norman A. of Ithaca, NY
Meet Our Team
Matt Dennis

from

Halco
Title:
Home Energy Advisor
Email: [email protected]
Matt joined the Halco team in mid-2015 bringing years of contracting experience to the table. As a home energy advisor, Matt spends his workday running energy audits and providing customers with recommended improvements to increase the energy efficiency of their homes.
Of his position at Halco, Matt says he really enjoys making people happy and making their homes more comfortable and affordable.
In his spare time, you can find Matt riding his bike, or hanging out with friends or his dog, a beagle named Dipstick.
Videos from projects I was involved with: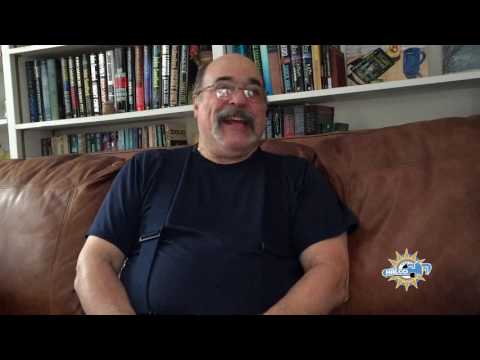 Whole-home Improvements for Ithaca, NY...
"I am super excited about the crawlspace. Joe suggested I email Hal Smith too. I hadn't sat down to do...
Watch Video
Related Videos
Before and after photos from jobs I've worked on:
Before

After

This 6.24 kW solar electric system was installed for a customer in Cortland, NY. The ground-mounted array consists of 24 Solar World panels and is designed to generate 7,594.4 kWh per year. The energy produced by this system will save approximately 11,545 lbs. of Carbon Dioxide emissions each year!