Watch My Video
Customer Reviews
About Me
By Gail S.
Addison, NY

"Everyone should get this inspection instead of relying on contractors....some things contractors recommended were not correct."

By Beth V.
Corning, NY

By Tria T.
Painted Post, NY

By Tara M.
Erin, NY

By Christina S.
Horseheads, NY

By Lisa H.
Horseheads, NY

"My sister in law recommended Halco to me. I'd never used a company like Halco before but I am very happy with the results! The..."

By Paul A.
Hammondsport, NY

By Richard E.
Burdett, NY

By Tim L.
Cattaraugus, NY

"Excellent communication and a better feel of quality and care of how we felt about our project. Went out of the way to meet our..."

By Ann L.
Atlanta, NY
Meet Our Team
Troy Duerr

from

Halco
Title:
Home Energy Advisor
Email: [email protected]
Troy joined the Halco team in 2015, bringing years of experience in sales, project management, and customer service.
As a home energy advisor, Troy starts by doing a thorough evaluation to assess the energy efficiency of his customers' home. He then prescribes the appropriate solutions based on his findings. These solutions can be as simple as air-sealing and insulation work or as in-depth as a basement waterproofing system and everywhere in between. Troy serves as a direct contact in helping his customer make an informed decision.
Speaking to his position at Halco, Troy states, "To wake up every morning excited about my job is priceless. Being able to help families make their homes more comfortable, energy efficient, and safer is a great personal satisfaction."
In his spare time, Troy enjoys spending time with his wife and kids, being a Cub Scout leader, boating, skiing, and attending church.
Testimonials
from customers I've helped!
Videos from projects I was involved with: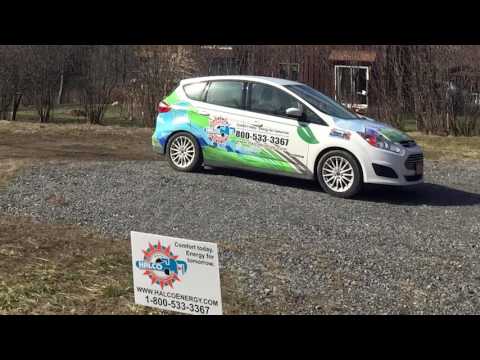 A Healthier, More Comfortable Home in...
Tria from Painted Post, NY and her family were spending a lot of money to heat their home during the winter...
Watch Video
Related Videos