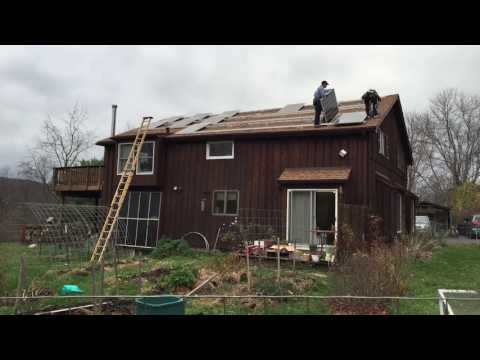 Watch My Video
Customer Reviews
About Me
By Tria T.
Painted Post, NY

By Tria T.
Painted Post, NY

By Gordon F.
14843, NY

By Karen T.
Bath, NY

By Terrie S.
Dundee, NY

By William M.
Dansville, NY

"Really, all of it went well. When you're good, you're good. Keep it up. "

By Monica F.
Dansville, NY

By John M.
Penn Yan, NY

By Ron M.
Penn Yan, NY

By Barbara R.
Lansing, NY
Meet Our Team
Jeremy Heise

from

Halco
Title:
Home Energy Advisor
Email: [email protected]
In 2012 Jeremy joined the Halco Energy team, bringing years of experience in sales, project management, and home energy assessments.
As a home energy advisor, he spends his days meeting with customers and performing energy assessments to evaluate the energy efficiency in the home or business. Jeremy then provides the customer with recommended improvements and serves as a direct contact in helping the customer make an informed decision. In addition to conducting energy assessments, Jeremy's daily responsibilities include sales, test outs, and maintaining customer relations.
Speaking to his position at Halco, Jeremy states, "I really like helping customers be more comfortable in their home while lowering their utility bills and fossil fuel reliance."
In his spare time, Jeremy enjoys spending time with his wife and kids, gardening, kayaking, camping and attending church.
Certifications:
BPI Building Analyst and Envelope Professional
EPA Lead Safe Certification
Certified in OSHA - 10 Hour Training
Videos from projects I was involved with: