Customer Reviews
About Me
By Jim D.
Auburn, NY

"I have already emailed HALCO management with very positive comments re Brendon Fox, the young man who did our audit. In short, he..."

By Jesse W.
Pompey, NY

"Look forward to the energy audit."

By Jesse W.
Pompey, NY

"Timely, great consideration on work site (with vehicle especially)"

By Michelle B.
Baldwinsville, NY

"Everything was great! My dogs warmed up pretty quickly to the crew...they all have dogs!"

By Alan W.
Canastota, NY

"great crew, nice product "

By Kelly W.
Canastota, NY

"Yes, but it was nice to have confirmation."

By Suzanne D.
Canastota, NY

By Matthew T.
Vernon Center, NY

By Donna M.
Oswego, NY

By Theresa D.
Lee Center, NY

"We had an energy audit in 2012, and they weren't as thorough as the representative from Halco. I'm very pleased with the whole..."
Meet Our Team
Brendon Fox

from

Halco
Title:
Home Energy Advisor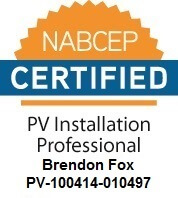 Brendon is an Energy Advisor with Halco Energy specializing in solar PV systems for residential applications. As an Energy Advisor, Brendon uses his training and knowledge to inform homeowners about the most economically and environmentally sustainable energy solutions. Brendon got his start in green building in 1999 working for Habitat for Humanity in Portland, Oregon. This experience made him realize that building a home more efficiently was not just better because it was green, but rather it was green because it was better. Brendon's passion in this industry comes from a motivation to preserve the environment for his children and create more affordable energy for New Yorkers. Brendon gets satisfaction knowing that he is helping homeowners to execute an energy solution that will benefit them now and in the future. Brendon holds degrees in Political Science from Le Moyne College, Renewable Energy Technology from Morrisville State College, and is working on his MBA from SUNY Oswego. He is a NABCEP Certified PV Installation Professional and is a BPI-certified Building Analyst.
Email: brendonf@halcoenergy.com